Use your own BI tools to build dashboards customized to your business. Expand your analytics with data provided by Odysci via our APIs.
Choose to receive data
---
as JSON or CSV for easy integration with other services.
---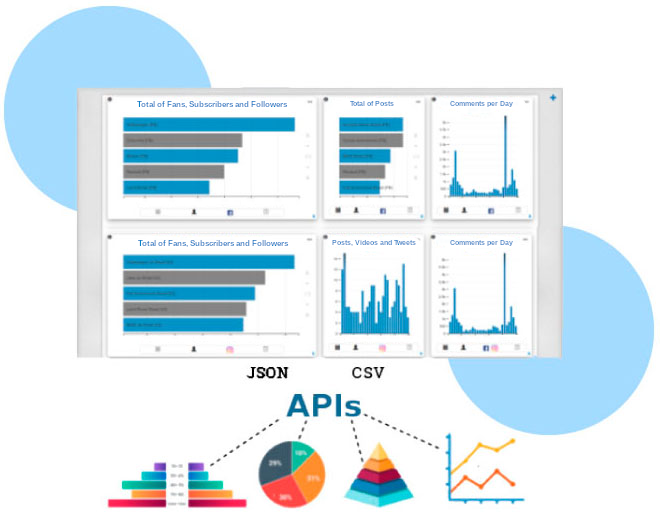 APIs available for all charts in the Odysci Media Analyzer. Combine our dashboards with yours to extract and display all information from your social networks in the best way possible.
---
Learn more!
---
Just send us your e-mail address* and will get back to you promptly with more information about the

Odysci Media Analyzer
* Your e-mail address is safe with us, we will never sell your e-mail address to anyone.