Whether you're a big brand or a small business, Odysci Media Analyzer is the ideal tool for understanding and engaging your audience on all social networks.
Monitor your competitors
---
Compare your page metrics with your competitors', accurately and thoroughly, across all social networks. Identify opportunities and threats in real time.
---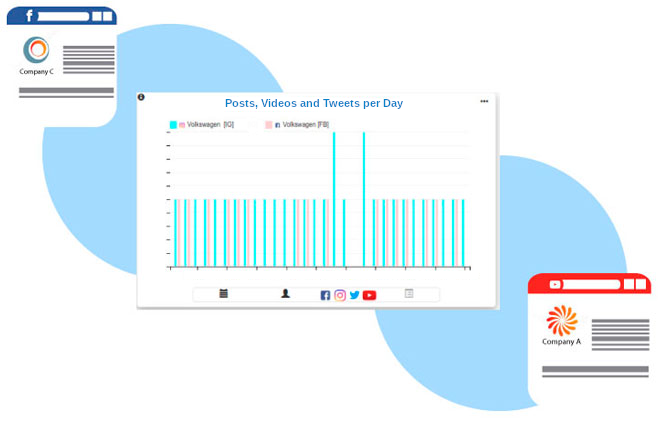 Turn data into insights and actions with Odysci Media Analyzer. Empower your business by getting real return from your social networks.
---
Try now free!
---
Just fill out the form below and get immediate access (no login or registration required) to
the demo of our state-of-the-art social media monitoring and listening system, the

Odysci Media Analyzer
* Your e-mail address is safe with us, we will never sell your e-mail address to anyone.