Discover data from social networks with an efficient filtering and search system. Search within your data and your competitors data in an integrated way.
Find what, when, and by whom
---
specific information was posted, using multiple filters on pages, social networks, sentiments, hashtags, and much more.
---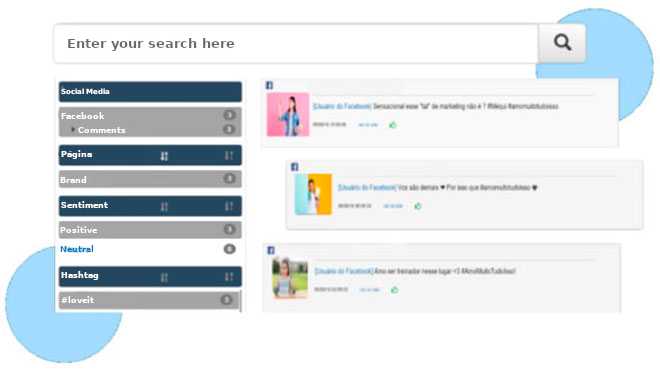 Free yourself from the need to list up-front the keywords to search for. The Odysci Media Analyzer stores all posts and comments from your social networks, as well as your competitors'.
You search what you need, when you need it.
---
Try now free!
---
Just fill out the form below and get immediate access (no login or registration required) to
the demo of our state-of-the-art social media monitoring and listening system, the

Odysci Media Analyzer
* Your e-mail address is safe with us, we will never sell your e-mail address to anyone.